Important Message Regarding the Tahoe Chaparral
MOST RECENT UPDATE: During your stay at the Tahoe Chaparral, you might experience smoke form the nearby Caldor Fire.
With the Caldor fire still active in the Sierra mountains and nearby areas, we feel it's better for you to be informed and prepared. Below is a link to check updates on the Caldor fire and sign up for emergency notices.
Share this link with your friends and guests. Caldor Fire | Welcome to CAL FIRE. Please stay safe !
We will continue to update you as more information is available. Until then please check do not hesitate to call our offices at (775) 831-7070 then select the operator or if staying at the Tahoe Chaparral, please dial "0" from the phone in the room.
Other Useful information:
Tahoe Chaparral is now offering bonus time to all Owners.
Nightly Rate: $125
Weekly Rate: $625
Three (3) night minimum and reservations can be made 60 days or less prior to arrival
Book today by contacting Reservations at 1-800-821-4912
Are you a fixed week Owner at the Tahoe Chaparral? Please refer to the use week calendar to determine where your week is classified.
Tahoe Chaparral – Main Phone (775) 831-7070
The Tahoe Chaparral, located at 400 Fairview Blvd, Incline Village, NV 89451, is nestled in the mountains above Incline Village. The Tahoe Chaparral offers beautiful panoramic views of the lake and resides in Lake Tahoe's most elite area. comforts that truly make this suite, your home away from home. These suites are sure to please you and your loved ones on your next visit to Lake Tahoe.
Features of the Tahoe Chaparral Luxury Accommodations
The Tahoe Chaparral offers our guests the option of multiple views and in our fully appointed condominium suites. The pictures below are actual pictures within the condominiums. However, the condominium you might stay in may look different than the pictures below as each unit has regular changes to the furnishings and appearance as needed to keep the condominium a place for you to enjoy your stay.
Tahoe Chaparral Owner Use Calendar Click Here
Two Bedroom Condominium
Two bedroom condominiums with Spectacular views of Lake Tahoe
2 bathrooms adorned with granite and marble
Fully appointed kitchen- Stove, Dishwasher, Full Size Refrigerator, Granite Countertops, Utensils, Dishes, Pots & Pans
Leather Sofa & Love Seat
Flat Panel TV
Wood Burning Fireplace
Resort Amenities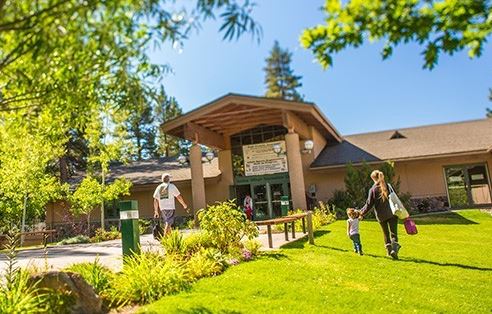 Affiliated with the Incline Village Recreation Center - Basket ball Gym (Offsite Location)
Affiliated with the Incline Village Recreation Center -Indoor Pool and Sauna (Offsite Location)
Affiliated with the Incline Village Recreation Center -Cardiovascular Room (Offsite Location)
Affiliated with the Incline Village Recreation Center -Strength Area (Offsite Location)
Affiliated with the Incline Village Tennis and Pickleball Center (Offsite Location)
Affiliated with the Incline Village four restricted-access Beaches (Offsite Location)
Nearby Golf Courses, Fitness Trails, Bike Park, Skate Park and Bocce Park
Nearby Diamond Peak Ski Area which is a short 1/4 mile drive from the Tahoe Chaparral
Visit Reno/Tahoe Area
Guest Reviews
Fantastic view of the lake from our balcony!! We would return to this resort. It seems to have been recently refurbished and the units were VERY nice!!
~Luis
These (units) are just beautifully kept, wonderfully located with sunset views over the lake, total peace and quiet. Furnishings and unit were all like new and very good quality… not the usual rundown brought about by skiers enjoying themselves in ski season. This is one of the nicest facilities I have stayed in over twenty years.
~Ruth
Oh the down comforters on the bed were just heaven! The resort didn't have a pool or restaurant on site but it was fine with us. It was about 2 miles to area stores, eateries and shopping. Wonderful even if they (front desk staff) spoke to us via a TV screen. I asked for an additional frying pan and it was no problem. I also asked for an additional log and BAM someone was at my door with it! Beautiful view from the balcony, unit was gorgeous and I hated leaving! The staff was excellent and very friendly. They assisted me with extra logs, linens, cookware and were awesome! Plenty of extra linens stocked in the unit such as TP, laundry soap, hand soap, dish-washing soap, paper towels, garbage bags, fireplace matches… just in case we ran out!
~Elizabeth
We were very impressed with the condo. It was all up to date everything was in tip top shape to the kitchen, the furniture, and the bathrooms. We could not believe we only paid $XXX for the whole entire seven nights.
~Craig
We hope you come and stay with us soon!