Important Message Regarding The Ridge Sierra
MOST RECENT UPDATE: The fire evacuation order for South Lake Tahoe as been removed and the area is under repopulation. With this notice, the Ridge Sierra Resort is currently open and we can honor your upcoming reservations.
During your stay at the Ridge Sierra, you might experience smoke and ash residue form the nearby Caldor Fire.
With the Caldor fire still active in the Sierra mountains and nearby areas, we feel it's better for you to be informed and prepared. Below is a link to check updates on the Caldor fire and sign up for emergency notices.
Share this link with your friends and guests. Caldor Fire | Welcome to CAL FIRE. Please stay safe !
We will continue to update you as more information is available. Until then please check do not hesitate to call our offices at (775) 588-5565 then select the operator or if staying at the Ridge Sierra, please dial "0" from the phone in the room.
Other Useful information:
Please be aware – The Ridge Sierra sits at a high elevation as is it perched atop the Sierra Nevada mountains. The resort has many steps and no elevators to guest rooms so this property is not recommended for guests with limited mobility or the need for supplemental oxygen
The Ridge Sierra - Main Phone (775) 588-5565
The Ridge Sierra, located at 265 Quaking Aspen Lane Stateline, NV 89448, is perched atop the Sierra Nevada mountains within walking distance to the Stage Coach Lodge at Heavenly Valley and offers beautiful panoramic views of the Carson Valley. The Ridge Sierra offers our owners and guests two bedroom condominium suites that can include a variety of options such as an indoor built in whirlpool bath tub, Guest bedroom equipped with either 2 twin beds or a 1 queen bed as well as different floors to select from. All of these suites have Kitchens and a living room fireplace. The two bedroom suites also offer a fireplace. On the top of the buildings you will find a sun deck an outdoor hot tub. On the top of the main building you will also find BBQ's during the summer and fall seasons. As an added bonus, while staying at the resort, you will have access to amenities offsite at the Ridge Tahoe's club house, Indoor/outdoor pool, Indoor tennis court, indoor racquetball court and health club.
Features of The Ridge Sierra Accommodations
The Ridge Sierra offers our guests the option of multiple views and room specific layouts in our fully appointed condominium suites. The pictures below are actual pictures within the condominiums. However, the condominium you might stay in may look different than the pictures below as each unit has regular changes to the furnishings and appearance as needed to keep the condominium a place for you to enjoy your stay.
The Ridge Sierra Owner Use Calendar Click Here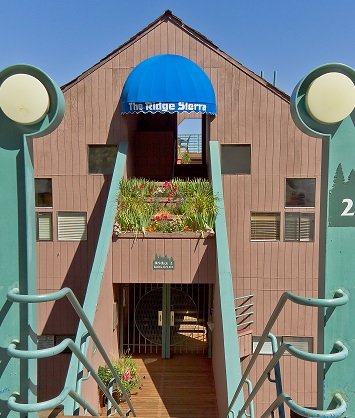 Two Bedroom Condominium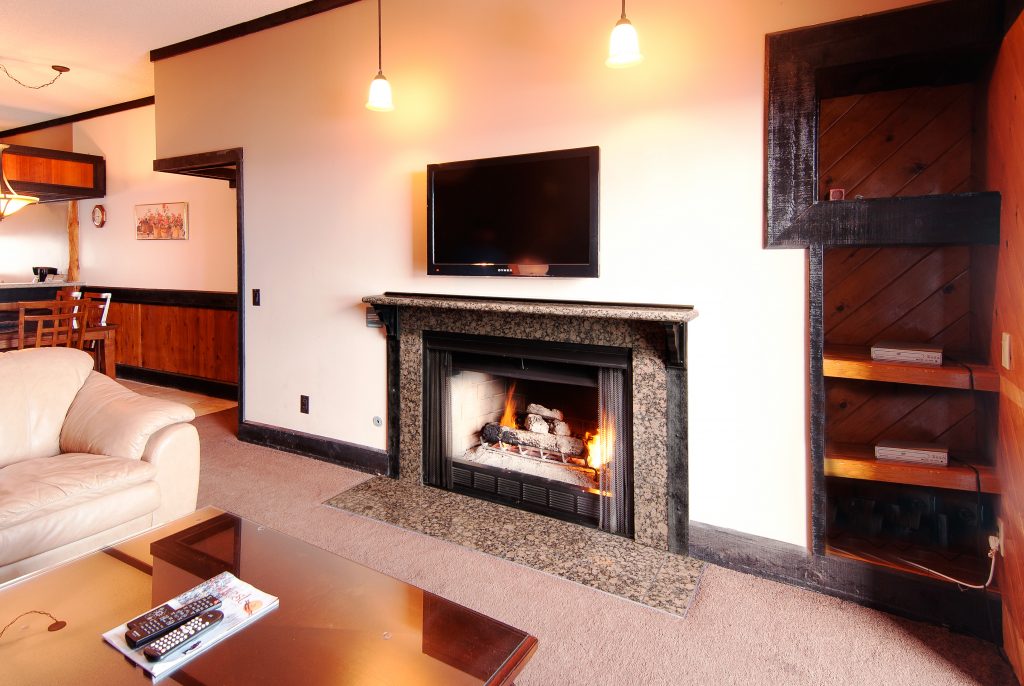 Two bedroom condominiums on either Quaking Aspen or Olympic Court
Guest Room - Some units feature either two twin beds or a queen size bed
1.5 Bathrooms- Some units feature in-room whirlpool tubs
Different floors to select for your stay
Fully appointed kitchen- Stove, Dishwasher, Full Size Refrigerator, Granite Countertops, Utensils, Dishes, Pots & Pans
Leather Sofa & Love Seat
Flat Panel TV
Gas Fireplace
Living Room Balcony with Outdoor Seating
Master Bedroom Balcony
Resort Amenities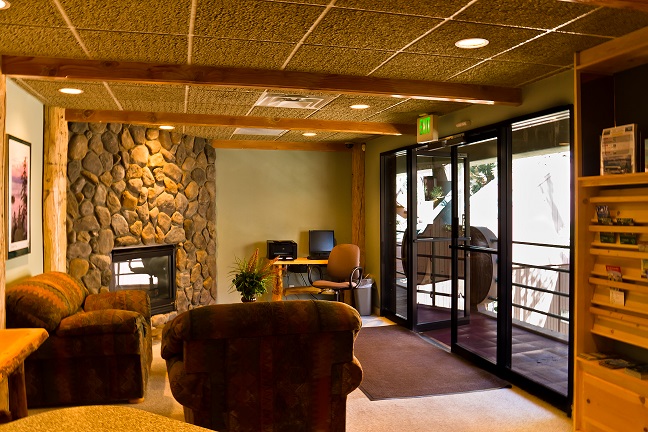 Internet Café in the Lobby Check-in
Pool Table near the Lobby Check-in
Multiple Roof top outdoor hot tubs on Quaking Aspen and Olympic Court Buildings
Multiple Roof top BBQs on the Quaking Aspen Building (seasonal)
Roof top Sun Decks with spectacular views on the Quaking Aspen and Olympic Court Buildings (seasonal)
Access to the Ridge Tahoe Clubhouse (Offsite Location)
Access to the Ridge Tahoe Indoor/Outdoor Pool (Offsite Location)
Access to the Ridge Tahoe Spa with Services (Offsite Location)
Access to the Ridge Tahoe Indoor Tennis Court (Offsite Location)
Access to the Ridge Tahoe Racquetball Court (Offsite Location)
Nearby multiple ski resorts
Visit Reno/Tahoe Area
Guest Reviews
"Had a wonderful time, balcony was awesome and the view was spectacular as always! All star class and we had a great time at mini golf! Pat T, Exchange Guest
"It is always immaculate, so lovely! We had a great weekend hiking the TRT and had a lovely time! We are excited to see the new hot tubs next year!" Paul & Michelle M, Owners
"Been owners for 28 years and had one of the best stays ever. Jackie was friendly and helpful, as well as Amanda. Greg also was very friendly and fixed a minor issue we had!" Mike & Karen E, Owners
We hope you come and stay with us soon!